APPS
Virtual Visions develop iPhone®, iPad® and iPod® Apps for education, games, entertainment, lifestyle and tourism.

Games for Toddlers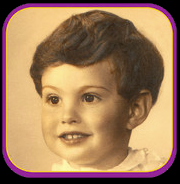 See It, Say It is now available from the App Store℠.
Toddlers learn to speak by being shown something and hearing the word that we use to describe it.
Small children are fascinated and enthralled with creatures, so obviously these words are amongst the first that they learn. Especially if there is a dog, cat, rabbit or bird in the home.
Beautiful images of real animals are featured in See It Say It rather than cartoons, illustrations or toys of animals because the first association should be with the real subject. Abstract thinking is more complex and comes much later.
Little ones master this app quickly because only two gestures are required: swipe left or right to change the image; and tap to hear the word. A few moments of demonstration and they will take over.



See It, Say It - Free!


The images are in sets of 25 so that they can be presented in short sessions.
The supervision of a parent or older sibling is suggested for the safety of your iOS device. Some parents use the game at a specific time, like after breakfast or after a nap, so that it becomes a routine. This way the toddler won't start demanding the use of your iOS device when it does not suit you.
This app is free to download from the App Store.

Apple, iPad and iPhone are trademarks of Apple Inc., registered in the U.S. and other countries.
App Store is a service mark of Apple Inc.